Bathrooms | Bedrooms | Dining | Family | Kitchens | Living | Other

Testimonials
"Mitch Bobkin has guided the renovation and décor of our current and last two homes.
Mitch is vastly experienced with immense design and decorating talents, particularly his sense of color and expertise with fabrics and furniture.
Yet the talent I most appreciate, is his ability to reflect our lifestyle and personalities in both a functional and decorative way. And he is always a pleasure to work with.
Our home is a sanctuary for each family member and guest – with just the right amount of WOW!"
- Jo Ann, Lincoln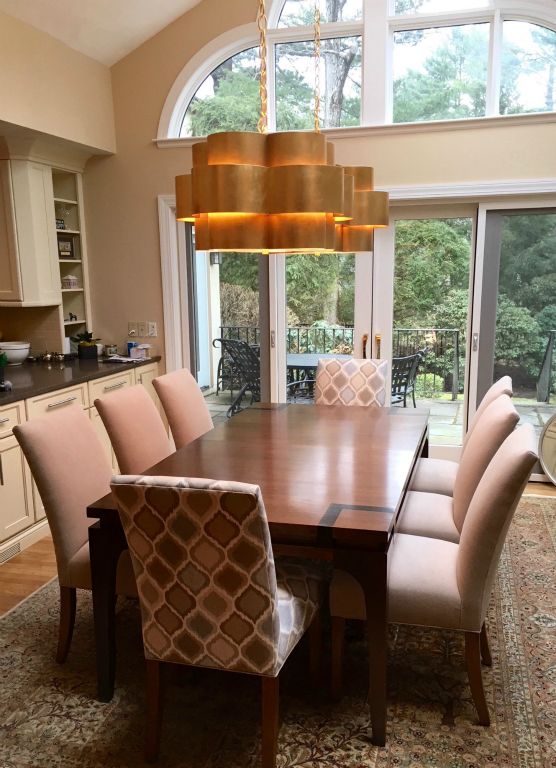 "Our kitchen and 3 bathroom renovation in the Fall of 2016 and Spring of 2017 were expertly coordinated by Mitch Bobkin.
Mitch simultaneously served as the 'design professional' determining efficient and elegant layouts, colors and accessories. He was like an unofficial general contractor, helping us select wonderful new lighting controls to really help make our home of 27 years into a 'smart house' which we now enjoy immensely.
Mitch did it all, from coordinating our selection of all new appliances to helping us soften the color palette of nearly the entire house, while paying appropriate homage to our historical color selections over the last quarter century. New furniture selection rounded out the good work provided by Mitch.
So impressed, we also introduced Mitch to two of our adult children with medium to large families and needing large house renovations themselves. They were equally delighted with Mitch's creativity and attention to detail on their extensive home renovation projects."
- Carl, Wellesley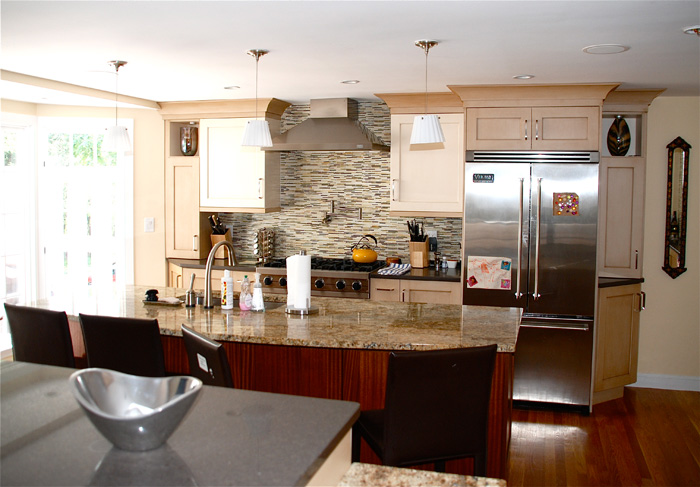 "Over the past several years I have depended on Mitch Bobkin for all my design needs. Mitch has helped me create my dream home from top to bottom, start to finish.
His design skills are impeccable. His ability to keep a budget and give you what you want is a breath of fresh air. He truly listens to your needs and delivers a beautiful home. Whatever the project has been, I have been so happy with Mitch."
- Ali, Newton
"When my husband and I had difficulty selling our house we hired Mitch to help us stage it.
He had his finger on the pulse of what home buyers were looking for and his innovative ideas helped us maximize the appeal of our home on the real estate market.
We were so impressed with his ability to meet the design challenges of our old home that, once it sold, we hired him to complete the layout and furniture selections in our new home.
Mitch was always responsive to our feedback, and most important, worked within our established budget to give us exactly what we wanted."
-Teresa, Albany
"Mitch has been terrific to work with and has helped us with the finishing touches in two homes.
He is very responsive and makes the process really easy by narrowing down options. He pushes us to consider colors and patterns we would not normally choose, but he also respects our taste.
Mitch has been doing this for a long time and has a long list of places to source fabrics, furniture, wallpaper, etc. in whatever budget your prefer. I highly recommend working with Mitch."
- Sarah, Waban



"We have worked with Mitch Bobkin for many years with projects spanning from a cramped South End apartment to a new home in the suburbs. Mitch is a pleasure to work with and has a great eye for color in particular.
He also really helped us to prioritize where to spend money and where to look for better value pieces. We recommend Mitch fully!"
- Elizabeth, Waban
Copyright © 2018 Mitch Bobkin mfbobkin@aol.com 617-513-6057